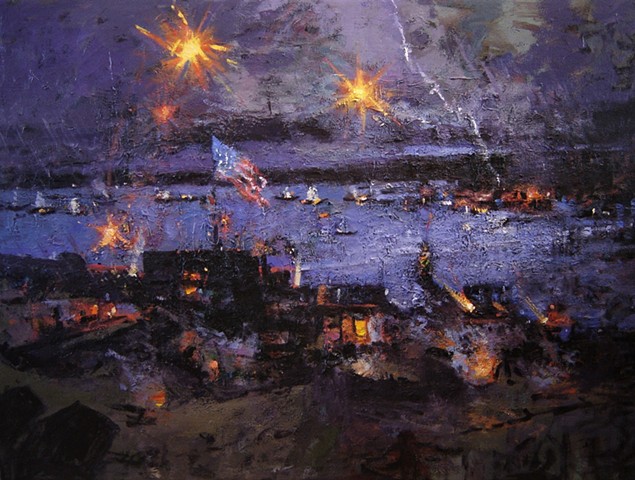 "Attack on Fort McHenry with lightning and rain"
Acrylic and oil on gallery wrap canvas
36x48"
2020
in 1814, the British Navy attacked Fort McHenry for an entire night. They brought 5 of their "Bomb ships" that had been so successful against Napoleon and the French. These ships could project a 200 pound cast iron exploding bomb over a mile. All through the night, they bombarded the fort. When the bombs weren't lighting up the sky, the lightning was. The heavy rain was a break for the United States since it is thought to have helped extinguish some of the bombs before they exploded. The fort could not be taken, and the British ships sailed off one by one in the morning mist. The Stars and Stripes had been hit, but it did not fall.